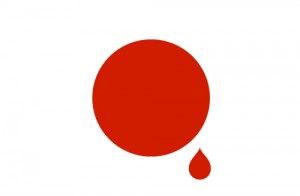 The devastation in Japan has stunned us all. The feeling of helplessness has been a constant refrain among our club members. But as in past disasters, Rotary through its relationship with ShelterBox is ready to act, by sending as many Shelter Box units to area of devastation, we can help. Each box, which costs $1,000 USD, helps shelter, feed and provide tools to ten people to use while displaced.
The Rotary Club of Springfield is collecting monetary donations to purchase as many ShelterBox units as possible. Won't you please help us help the hundreds of thousands displaced in Japan by the 8.9 earthquake.
Please send donations (checks payable to Rotary Club of Springfield) to – donations of any size are welcomed:
Rotary Club of Springfield
P.O. Box 133
Flourtown, PA 19031
Thank you, for more information on ShelterBox please see below:
ShelterBox Responses for Japan
ShelterBox is an international disaster relief charity that delivers emergency shelter, warmth and dignity to people affected by disaster worldwide.
Around 5,000 rotary clubs worldwide have supported ShelterBox since it was launched.
ShelterBox has responded to earthquake, volcano, flood, hurricane, tsunami and other emergencies and has helped in over 140 disasters in more than 70 countries.
Each box supplies an extended family of up to 10 people with a tent and lifesaving equipment to use while they are displaced or homeless.
SHELTERBOX
is already on the ground in Japan, but they need more boxes to help the thousands displaced by the quake. Please check out the ShelterBox website to see how they are helping.
Japan Relief Logo by: Jacob Cass,
Just Creative Design