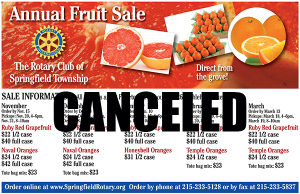 For close to 40 years our Rotary Club has been offering fresh Florida Fruit from November to March. Unfortunately, the remainder of this year's Fruit Sale, both the February and March sales are canceled, as the supplier could NOT get us enough fresh, properly ripened fruit. We apologize for any inconvenience.
We hope to see you in the Fall 2016 for our next sale.
To find out more information and to order our fruit CLICK HERE. We're always looking for Sponsors for our Fruit Sale. More Sponsor Information.